Thank you for your interest in the Local Music Guild! We look forward to answering any questions you have. Please feel free to call our help desk, or email us.
LMG Help Desk
Call: 321-202-0011
Email: This email address is being protected from spambots. You need JavaScript enabled to view it.
Business Hours:
Mon. - Fri. 10:00 AM - 6:00 PM
Sat. - 10:00 AM - 5:00 PM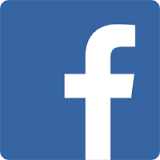 https://www.facebook.com/localmusicguild/?fref=ts

Internship opportunities for students in the Central Florida area. Please email us with attached resume.